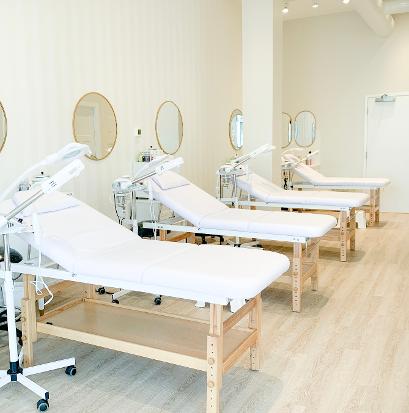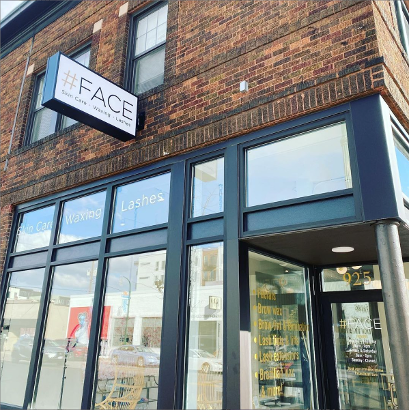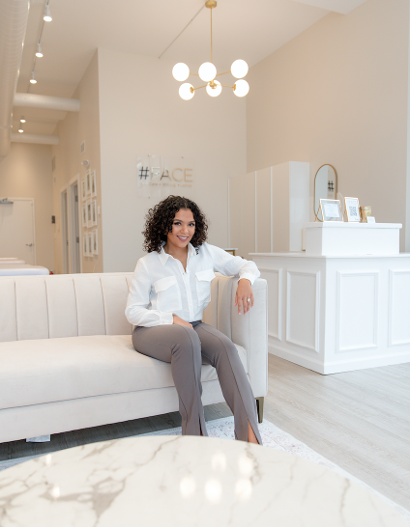 -ABOUt #FACE-
#FACE is owned by Licensed AP Esthetician Matisse Lela Johnson and operated by her and 8 staff members. The success Matisse achieved during esthetician school, helped her decide to pursue her dream as a spa owner. Matisse started her spa ownership in a stand alone suite called Lela's Virtue Lounge in July 2018, which was extremely successful! Matisse then put her focus towards building her clientele and providing premium service to hundreds of people. The success of her first year of business helped her go even further by expanding her business and hiring a team of 4 in September of 2019. The primary focus of Lela's Virtue Lounge was to provide relaxation, rejuvenation, and renewal. Matisse now has taken Lela's Virtue lounge to another level by providing the #FACE of it all in her current store front location in Uptown Minneapolis. The passion in skin care health and beauty that Matisse has, created a dream come true. #FACE's goal is to help clients gain knowledge in their skin care health and feel confident in the skin they're in.
"Bringing beauty to life, through confidence and virtue"
-Matisse Lela
The Facial Bar offers beneficial skin treated facials in under an hour. Perfect for immediate attention, with just a little time. Take advantage of the space with bringing friends and making friends while enjoying treatments together.
The Lounge is a space for clients looking to relax and enjoy some quiet time alone. Enjoy a complimentary glass of champagne with a therapeutic experience.
- Skin Care-
Facials
Chemical peels
Microdermabrasion
Dermaplaning
Body Treatments
High Frequency
Ultrasonic scrub
LED Light Therapy
Services to nourish your skin care needs and provide relaxation.
- Waxing-
Facial - Brows, Lip, Chin, Cheeks
Bikini/Brazilian
Underarm
Leg
Arm
Back
Chest
Services with Hard or Soft wax.
- Lashes-
Natural and Classic lash sets, created to enhance your beauty! No more strip lashes or mascara, just wake up and go!
Services with artificial mink lashes.